Scotland: A Brave Adventure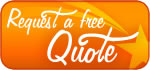 Loch Ness, Edinburgh, Inverness, Isle of Lewis, Isle of Skye
Walk amongst lush landscapes where ancient stone castles rise from the mist, heralding a proud heritage that served as the inspiration and backdrop for the Disney•Pixar animated film Brave. The Scotland Adventures by Disney® trip puts you in the footsteps of royalty, loyal clans and quite possibly a mythical sea creature.
9 Days / 8 Nights
Balmoral Hotel, Edinburgh
Cuillin Hills Hotel
Kingsmills Hotel, Inverness
Arrive / Depart: EDI (Edinburgh)
Internal Flights Included
8 Breakfasts
6 Lunches
5 Dinners
Minimum Age: 4
Suggested Age: 6+
Scotland Vacation Highlights:
Loch Ness Exhibition Center and Canoeing
Explore the center's artful presentation of both facts and lore about the Loch, and then make up your own mind whether the famous monster Nessie really exists! Then, feel the brisk breeze as you canoe across the dark blue waters.
Callanish Standing Stones
Step between the mysterious standing stones just as Merida does on her journey in Brave. Your guide reveals some of the scientific theories about the site, as well as the folklore surrounding how the stones came to be.
Horseback Riding and Mountain Biking at Rothiemurchus Estate
Spend the morning riding the Highland ponies at Rothiemurchus Estate, one of the greatest tracts of natural forest in Britain. Later climb on a mountain bike and gently pedal past ancient landmarks embedded in the magnificent scenery. Horseback riding activity has a maximum weight limit for each rider of 200 lbs (90.7 kg).
Tour of Scottish Castles
Walk through history as you explore the mysterious ruins of iconic castles, each with their own amazing story to tell. You'll visit Glamis, Edinburgh, Dunnottar, Eilean Donan and Urquhart Castles on this amazing tour.
Jul. 21-29, 2014*
Aug. 3-11, 2014*
Aug. 17-25, 2014*
Aug .31-Sep. 8, 2014*
Adult Exclusive
Sep. 14-22, 2014*
Adult Exclusive
May 24-Jun. 1, 2015
Adult Exclusive
Jun. 3-11, 2015
Adult Exclusive
Jun. 7-15, 2015
Jun. 23-Jul. 1, 2015
Jun. 28-Jul. 6, 2015
Jul. 27-Aug. 4, 2015
Aug. 4-Aug 12, 2015
Aug. 8-16, 2015
Aug. 16-24, 2015
Adult Exclusive
Aug. 28-Sep. 5, 2015
Adult Exclusive
Sep. 6-14, 2015
Adult Exclusive
* = denotes departure date utilizes a previous itinerary. Please ask your
Magic Maker®
for more details.