The Disney Difference
Let us introduce you to the many reasons why with Adventures by Disney, you are choosing one of the most memorable and carefree vacations available. We call those reasons the Disney Difference.
It's all included. Travel with Adventures by Disney and get more than you'd ever imagine. More than you'd expect. Click here to discover even more reasons why the only way to see the world, is to see it with Disney.
Disney-trained Adventure Guides
They know the secrets. They know the locals. And they can get you into places thought inaccessible. Our Guides have a sense of adventure, and a nose for fun. And they'll immerse everyone in the stories of their vacation destinations.
Adventure Guides get Guests the things they need, before they know you need them
Reveal hidden gems not found on any map
Lead Junior Adventurers on special kids-only excitement
Disney-trained Adventure Guides take Guests backstage, behind the scenes on every trip
VIP Access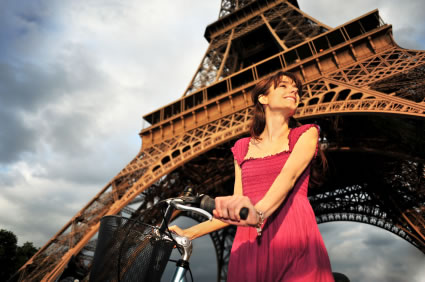 Doing the impossible is what we do. And it's what you are going to do! We're absolute experts at getting into places most travelers only dream of visiting:
Dining in the Eiffel Tower
Reserved entry into the home of Michaelangelo's David
Backstage tours after experiencing Disney's The Lion King theatrical production in London
Private Andean Pachamanca Feast in Peru
Authentic Experiences
We don't just "know the locals," they're an integral part of every adventure. Our Guests laugh with them, interact with them, and learn from them:
Throw a boomerang with the Tjapukai Aboriginal trible members
Explore the Great Barrier Reef with a marine biologist
Discover archery in Germany with an expert marksman
Interact with Tuscan chefs, Aussie cowboys, Chinese tai chi Masters and more!
We've created incredible moments for each member of the family, with immersive activities that will leave everyone delighted. From adults-only wine tastings to special thrills designed just for your Junior Adventurers to one-of-a-kind, unforgettable adventures.
Sleep in a real Irish castle
Pizza making with the pros in Italy
Horseback riding with real cowboys in Wyoming
Even a scavenger hunt in the Louvre!
More examples of the Disney Difference:
Walk with John Muir in Yosemite Valley
Have a private cooking class in Lake Como
Take a private tour of a Giant Panda research facility
Take Tai Chi lessons from a Chinese master
Try your hand at sheep shearing and herding in Australia
Walk with the town crier through the streets of Killarney
Make your own Carnival mask in Venice
Have storybook characters come to life in Germany
Learn rope tricks and play horseshoes with real cowboys
Go behind-the-scenes at the theatrical production of "The Lion King" in London's West End
Meet Iditarod sled dogs up close in Alaska