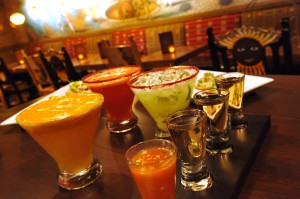 The margarita is the most common tequila-based cocktail in the United States. And since today is National Tequila Day, it seems like the perfect opportunity to mention La Cava del Tequila!
Opened in 2009, La Cava del Tequila is located inside the Mexico Pavilion of the Epcot® World Showcase. Sitting off to the right-hand side inside the "pyramid" of the Mexico Pavilion, it is often overlooked by those headed to ride the Gran Fiesta Tour Starring the Three Caballeros attraction or eat at the San Angel Inn.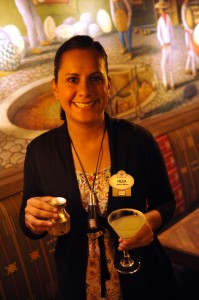 La Cava del Tequila offers over 95 varieties of Mexico's National Drink. With room to only seat 30 people, the lounge offers a quiet, intimate setting for sampling premium tequilas and margaritas. An official "tequila ambassador" from Tequila, Mexico is also on hand to educate guests on the history and making of tequila. La Cava del Tequila features food from a small tapas menu to their guests.
The drink menu is quite extensive and contains about a dozen different margarita flavors, many you have likely never seen anywhere else. Some of the flavors include Avocado, Blood Orange, Jalapeño, Cucumber, and Frozen Coffee. Additional drink options include wine, beer, and a non-alcoholic smoothie.
La Cava del Tequila is open daily from noon til park closing. While it isn't the only place to get a margarita in Epcot's® World Showcase, it quite possibly is the best! Be sure to stop by on your next visit to the park.