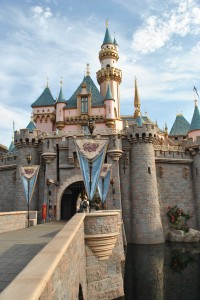 For the past couple months, we have been sharing with you some of the common questions and myths we receive regarding vacationing at Disney Destinations. The bottom line is this – planning ANY vacation can be difficult! But when you start considering all the little details involved in a Disney Vacation, it is no wonder that it stresses many out!
Let's take a look at three of the common myths regarding booking with a Travel Agent:
Myth: I receive better pricing when I book directly with Disney


Since your travel is booked directly through the suppliers, our pricing for your base vacation package is Disney's pricing. Even after you book, we will check all the promotions to make sure you are paying the lowest price possible! However, the services our Magic Makers® provide their clients far surpass those of online booking engines and many other travel agencies our industry. With that in mind, some bookings may require a Professional Fee which will always be disclosed upfront.


Myth: All travel agencies selling Disney Vacations are "Authorized Disney Vacation Planners"


Being an Authorized Disney Vacation Planner is more than a cool logo we put on our website. Rather, it is a special designation that Off to Neverland Travel® has earned from Disney Destinations. This designation assures you that we have earned our place among family vacation specialists, specifically vacations to the Walt Disney World® Resort, the Disneyland® Resort, onboard Disney Cruise Line®, and the many itineraries offered by Adventures by Disney®.  In addition to their personal experiences, our Magic Makers® have completed extensive online training from the College of Disney Knowledge and have access to some onsite training opportunities available exclusively for EarMarked Agencies. Make the most of your vacation by booking with Off to Neverland Travel®, An Authorized Disney Vacation Planner. Our designation is the difference you deserve!

Myth: I enjoy planning my vacations so using a Travel Agent isn't for me


There is no specific "type" of person who uses a Travel Agent. Each and every one of us are different! Some of our clients count on their Magic Maker® to plan every detail of their vacation. Others just rest easy in knowing that they have received the best possible discount and have an expert available if they run into any questions while planning their own vacation. The level of involvement of our Magic Makers® in your vacation is up to you!
Wow, after breaking those three myths, I think the only question is "Why wouldn't you book your vacation with Off to Neverland Travel®?" Contact your Magic Maker® today to get started!