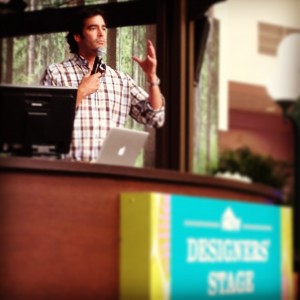 We're just 7-days away from the 20th Epcot® International Flower & Garden Festival at the Walt Disney World® Resort. This year, there will be some new faces as well as perennial favorites returning to The Designers' Stage inside the Festival Center.
Taking place each weekend at noon and 3pm, the designers present some expert tips and tricks to those in attendance. Each designer brings their own unique presentation to the show covering a wide range of topics from boosting your curb appeal to bringing Disney-inspiration into your backyard.
This year's lineup and seminar topcis are:
 Mar. 8-10 – Chris Lambton from Going Yard presenting "Going Yard for Your Lifestyle"
 Mar. 15-17 – Chris Grundy from DIY Network's Cool Tools presenting "Keepin' It Green with Grundy"
Mar. 22-24 – Egypt Sherrod from Property Virgins: presenting "Getting the Inside Scoop on HGTV's Top Home Features for 2013″
Mar. 29-31 – Brandon Johnson from the popular show My Yard Goes Disney presenting "Bringing More Disney Inspiration and HGTV Design to Your Backyard"
Apr. 5-7 – Meg Caswell from  Meg's Great Rooms will present "Discovering Design Tips to Personalize Your Space & Make a Good Room Great"
Apr. 12-14 – Jason Cameron from DIY Network's Desperate Landscapes and Man Caves presents "Desperate Landscapes… Where Do We Grow from Here?"
Apr. 19-21 – Sara Peterson the Editor-in-Chief, HGTV Magazine presents "Boosting Your Curb Appeal! 25 Easy Ideas from Front Doors to Flower Pots"
April 26-28 – Carter Oosterhouse from Million Dollar Rooms presents "Million Dollar Trends"
May 3-5 – Casey Noble from Design on a Dime presents "Creating Luxury Hotel Floral Arrangements in Your Home"
May 10-12 – Dan Faires from HGTV.com DanMade presents "Easy Ideas for Creating a Designer Garden"
May 17-19 – David Bromstad from HGTV Design Star, ColorSplash, and Design Star All-Stars presents "The Power of Color"
The Epcot® International Flower & Garden Festival runs Mar. 6-May 19, 2013 and is included with regular park admission.