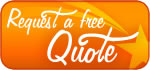 Tuscany, Capri, Pompeii & Naples
Discover Old World splendor on an Adventures by Disney® Amalfi Coast tour that immerses you in the beauty and culture of the scenic central Italian coastline. As you visit locales from Sorrento to Florence, and throughout Tuscany, you'll experience a way of life as it has been enjoyed for centuries.
8 Days / 7 Nights
Grand Hotel La Favorita Sorrento
Hotel Bernini Palace
Arrive: NAP (Naples)
Depart: FLR (Florence)
7 Breakfasts
3 Lunches
4 Dinners
Minimum Age: 4
Suggested Age: 6+
Italy and Amalfi Coast Vacation Highlights:
Tour of Capri Island and Mediterranean Swim
Take a private cruise around the enchanted Island of Capri and then, take a dip in the Mediterranean. It's an afternoon of paradise.
Agriturismo La Galatea Farm
At the Agriturismo La Galatea farm, learn how to press olives for olive oil, make mozzarella cheese and harvest fruit. Afterwards, enjoy a private pizza-making session with the chefs.
Pompeii
Visit Pompeii – a town that's literally frozen in time – and learn from a local expert how Mt. Vesuvius' volcanic explosion preserved remnants of this ancient civilization.
Visit Siena, Home to the Palio Race
Journey to the remarkably preserved medieval city of Siena, home to the famed Palio race. Enjoy exclusive entry to the Eagle Contrada Museum where you'll learn about the historic horse race that dates back over 400 years.
Lucca Bike Ride
Bike the peaceful, tree-lined paths atop Lucca's Renaissance-era walls and enjoy the unforgettable scenery of the Tuscan countryside.
The Beauty of Florence Tour
Walk the streets of this magnificent Renaissance city steeped in art and culture. Visit the Accademia via a VIP entrance where you'll see Michelangelo's masterpiece, David. You will also go on a privately guided tour of the Uffizi Gallery, home to one of the world's greatest art collections.
Aug. 10-17, 2014*
Sep. 28-Oct. 5, 2014*
Adult Exclusive
May 24-31, 2015
Adult Exclusive
Jun. 7-14, 2015
Jun. 17-24, 2015
Jul. 8-15, 2015
Jul. 19-26, 2015
Jul. 29-Aug 5, 2015
Aug. 9-16, 2015
Sep. 27-Oct. 4, 2015
Adult Exclusive
Oct. 7-14, 2015
Adult Exclusive
Dec. 23-30, 2015
* = denotes departure date utilizes a previous itinerary. Please ask your Magic Maker® for more details.