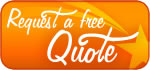 Chengdu, Xi'an, Guilin, Shanghai & Hong Kong
You'll experience first-hand the yin and the yang of this mysterious country that for thousands of years has maintained its cultural identity while still becoming a thriving force in the modern world. Your Adventures by Disney® tour of China will highlight sights that show both the tradition and the progress of this great land.
12 Days / 11 Nights
Regent Hotel Beijing
The Ritz Carlton, Chengdu
The Shangri-La Guilin
The Peninsula Shanghai
The Peninsula Hong Kong
Arrive: PEK (Beijing)
Depart: HKG (Hong Kong)
5 Internal Flights Included
11 Breakfasts
8 Lunches
9 Dinners
Minimum Age: 6
Suggested Age: 8+
China Vacation Highlights:
Experience the History of Beijing
Embark on a privately guided tour of Tiananmen Square and the Forbidden City. Then, walk along the Great Wall — one of the Seven Wonders of the World.
Meet China's Pandas
On a privately guided visit, observe a variety of delightful pandas at Chengdu Research Base of Giant Panda Breeding, China's premier institution devoted to the preservation of these rare animals.
Terra Cotta Warriors in Xi'an
Take an excursion to Xi'an for a privately guided visit to see the famous Terra Cotta Warriors.
Chinese Cultural Entertainment
Enjoy Chinese culture with a traditional performance of the Sichuan Face-Changing Opera and a contemporary acrobatic performance of ERA—Intersection in Time.
Explore Hong Kong
During your stay in Hong Kong, you'll visit the Stanley Market, ride down Victoria Peak on the historic tram, cross the harbor on the famous Star Ferry and enjoy exquisite Hong Kong cuisine.
Jul. 13-24, 2014*
Multi Generational
Jul. 27-Aug. 7, 2014*
Aug. 3-14, 2014*
Aug. 10-21, 2014*
Oct. 12-23, 2014*
Jun. 7-18, 2015
Jun. 14-25, 2015
Jun. 21-Jul. 2, 2015
Jun. 28-Jul. 9, 2015
Jul. 5-16, 2015
Jul. 12-23, 2015
Multi Generational
Jul. 19-Jul 30, 2015
Jul. 26-Aug. 6, 2015
Aug. 2-13, 2015
Aug. 16-27, 2015
Adult Exclusive
Sep. 6-17, 2015
Adult Exclusive
Oct. 11-Oct 22, 2015
Adult Exclusive