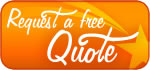 Athens, Delphi, Santorini & Crete
Journey with Adventures by Disney® into the cradle of Western civilization for an odyssey through some of the most picturesque scenery in the world. From stoic, whitewashed architecture set against the deep azure of the Mediterranean Sea to quaint villages nestled against verdant hills, this Greece vacation will transport you to timeless destinations where life's simple pleasures are celebrated.
10 Days / 9 Nights
Hotel Athenaeum InterContinental
Vedema Resort
Porto Elounda Resort
Arrive: ATH (Athens)
Depart: HER (Crete)
Internal Flight Included
9 Breakfasts
5 Lunches
6 Dinners
Minimum Age: 4
Suggested Age: 6+
Greece Vacation Highlights:
Privately Guided Athens Tour, the Acropolis and Olympic Stadium
Join your guide for a storytelling excursion in Athens. Discover the architecture of the Acropolis, as well as the Panathinaiko, site of the first modern Olympics.
Delphi
Embark on an excursion to mystical Delphi. At the foot of Mount Parnassus, explore the Temple of Apollo, as well as its theater and stadium. Then enjoy lunch at a taverna overlooking the Gulf of Corinth.
Wine Tasting and Grape Stomping at Volcan Winery
Adults indulge in a delicious wine tasting at the Volcan Winery in Santorini while Junior Adventurers learn the art of grape stomping.
Sea Kayaking to Spinalonga
Board a sea kayak and paddle across the sparkling waters of the Aegean Sea or take a boat to fascinating Spinalonga to explore a "medieval ghost town."
Cheese Making in Crete with a Shepherd
Journey to the picturesque village of Karouzanous and learn from a shepherd how to make a tasty cheese using his goats' milk.
Aug. 1-10, 2014*
Aug. 5-14, 2014*
Aug. 12-21, 2014*
Sep. 26-Oct. 5, 2014*
Adult Exclusive
Oct. 7-16, 2014*
Adult Exclusive
May 8-17, 2015
Adult Exclusive
May 22-31, 2015
Adult Exclusive
Jun. 5-14, 2015
Jun. 19-28, 2015
Jun. 30-Jul. 9, 2015
Jul. 17-26, 2015
Jul. 28-Aug. 6, 2015
Aug. 7-16, 2015
Aug. 21-30, 2015
Adult Exclusive
Sep. 15- 24, 2015
Adult Exclusive
Sep. 25-Oct. 4, 2015
Adult Exclusive
* = denotes departure date utilizes a previous itinerary. Please ask your Magic Maker® for more details.