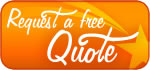 Ho Chi Minh City (Saigon), Hoi An, Hanoi, Luang Prabang, Siem Reap
There is no better way to discover the beauty and the magic of Southeast Asia than through the splendor of Vietnam, Cambodia and Laos. On your adventure, you'll learn the art of regional cuisine, the basics of tai-chi, and also traverse the Cambodian countryside on horseback. This adventure offers a unique experience in a very special part of the world.
12 Days / 11 Nights
Sheraton Saigon Hotel & Towers
Sunrise Hoi An Beach Resort
Sofitel Legend Metropole
Le Palais Juliana
Sofitel Angkor Phokeethra
Arrive: SGN (Ho Chi Minh City, Vietnam)
Depart: REP (Siem Reap, Cambodia)
4 Internal Flights Included
11 Breakfasts
8 Lunches
7 Dinners
Minimum Age: 6
Suggested Age: 8+
Vietnam, Cambodia & Laos Family Vacation Highlights:
Cooking Class in Hoi An
Visit Hoi An's vibrant central market with a chef to learn more about the kinds of regional fresh ingredients you will use for your private Vietnamese cooking class!
Mount Phousi Hike and Organic Rice Farm in Laos
Rise early and greet the monks before hiking up to Mount Phousi – "The Holy Mountain" to see panoramic views of Luang Prabang. Then, visit an organic rice farm and discover what it's like to live off the land!
Elephant Excursion at Angkor Wat
Embark on an unforgettable elephant ride as you visit the beautiful temples of this famous archaeological site.
Tuk-Tuk Temple Treasure Hunt
Participate in a "treasure hunt" while exploring the temples at the Angkor Archaeological Park by tuk-tuk — an airy covered cart pulled by a motorcycle. You'll never forget this incredibly magical place!
UNESCO World Heritage Sites
Explore Angkor Archelogical Park, Luang Prabang and Hoi An, named as UNESCO World Heritage sites due to their cultural importance to the common heritage of humankind. Each of these sites offers unique beauty and significance to the Southeast Asian culture.
Jul. 21-Aug. 1, 2014*
Aug. 4-15, 2014*
Oct. 6-17, 2014*
Adult Exclusive Departure
Dec. 19-30, 2014*
Dec. 22, 2014-Jan. 2, 2015*
Jan. 12-23, 2015*
Adult Exclusive Departure
Feb. 9-20, 2015*
Apr. 13-24, 2015*
Jun 8-19, 2015
Jun. 22-Jul. 3, 2015
Jul. 6-17, 2015
Jul. 20-31, 2015
Aug. 3-14, 2015
Sep. 7-18, 2015
Adult Exclusive Departure
Oct. 5-16, 2015
Adult Exclusive Departure
Dec. 19-30, 2015
Dec. 23, 2015-Jan. 3, 2016
Jan. 11-22, 2016
Adult Exclusive Departure
Feb. 8-19, 2016
Adult Exclusive Departure
* = denotes departure date utilizes a previous itinerary. Please ask your Magic Maker® for more details.