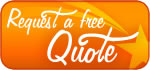 Jackson Hole, Brooks Lake, Grand Teton & Yellowstone National Parks
Head into the great "wide open" with Adventures by Disney® and bask in the beauty of the natural wonders of the West. Whether traveling on horseback, whitewater raft or on foot, this Wyoming vacation — which includes Yellowstone National Park — will put you in touch with your inner outdoorsperson.
7 Days / 6 Nights
The Wort Hotel
Old Faithful Snow Lodge
Brooks Lake Lodge
Arrive / Depart : JAC (Jackson Hole)
6 Breakfasts
5 Lunches
4 Dinners
Minimum Age: 4
Suggested Age: 7+
Wyoming Vacation Highlights:
Snake River Whitewater Rafting
Shoot down the rollicking Snake River and feel the thrill of whitewater rafting. As you float along, watch for eagles, herons and osprey!
Grand Teton National Park
Cruise on the Jenny Lake Ferry before hiking to an 80-foot (24.4-meter) waterfall during a visit to Hidden Falls. Use heat-seeking laser thermometers to find natural wonders as you journey into Yellowstone National Park.
Yellowstone National Park Tour
Explore the natural beauty of this national treasure where you'll experience the mystery and explosive power of Old Faithful, hike around the Grand Canyon of the Yellowstone and view magnificent wildlife in expansive Hayden Valley.
Horseback Riding and Private Stay at a Dude Ranch
Enjoy a private two-day stay at historic Brooks Lake Lodge. Saddle up and explore the mountains on horseback and learn to rope and ride from a real cowboy! Enjoy the natural landscape with activities that include fly-fishing, hiking, canoeing and archery.
Jul. 16-22, 2014*
Jul. 23-29, 2014*
Jul. 27-Aug. 2, 2014*
Jul. 30-Aug. 5, 2014*
Aug. 3-9, 2014*
Aug. 6-12, 2014*
Aug. 10-16, 2014*
Multi Generational
Jun. 14-20, 2015
Jun. 17-23, 2015
Jun. 24-30, 2015
Jun. 28-Jul. 4, 2015
Jul. 5-11, 2015
Jul. 8-14, 2015
Jul. 12-18, 2015
Jul. 22-28, 2015
Jul. 26-Aug. 1, 2015
Jul. 29-Aug. 4, 2015
Aug. 2-Aug 8, 2015
Aug. 5-11, 2015
Aug. 9-15, 2015