Montana and Alberta, Canada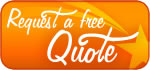 Glacier & Banff National Parks
Roam the Rockies on this Montana and Canada vacation that puts you in the heart of Big Sky Country and the edge of the Continental Divide. You'll explore glacial cliffs, gleaming lakes and churning rapids on this adventure deep into the natural beauty of North America.
7 Days / 6 Nights
Glacier Park Lodge
The Fairmont Chateau Lake Louise
Fairmont Banff Springs
Arrive: FCA (Kalispell, MT)
Depart: YYC (Calgary)
6 Breakfasts
4 Lunches
5 Dinners
Minimum Age: 4
Suggested Age: 8+
Montana and Alberta, Canada Vacation Highlights:
Whitewater Rafting on the Flathead River
Grab a paddle and experience the thrill of the rapids (Class II-IV) as you bask in the majestic beauty that surrounds you.
Canoeing at Moraine Lake
Glide in a canoe over the glittering waters of Moraine Lake, or choose from a variety of other exciting outdoor activities — all in the natural beauty of Banff National Park!
Columbia Icefield
Behold the greatest body of ice in North America! Board an ice explorer vehicle for a guided expedition over the vast, tranquil Columbia Icefield.
Bike Along Bow River
Take a leisurely spin along the swirling waters of the Bow River. Then take an enclosed gondola ride up Sulphur Mountain surrounded by the Rocky Mountains.
Aug. 4-10, 2014
Adult Exclusive
Jun. 28-Jul. 4, 2015
Jul. 8-14, 2015
Jul. 20-26, 2015
Jul. 29-Aug. 4, 2015
Aug. 10-16, 2015
Adult Exclusive