Ecuador and Galapagos Islands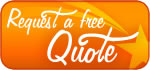 Quito & Otavalo Valley
Feel like you're the center of attention when our Ecuador tour puts you in the middle of the world. You'll be immersed in the cultures of both the people and the creatures that live their lives on the equator — above and below water — among the natural beauty of this South American country and the neighboring Galapagos Islands.
9 Days / 8 Nights
JW Marriott Hotel Quito
Hacienda Pinsaqui
La Pinta Yacht
Arrive/Depart: UIO (Quito)
Internal Flights Included
8 Breakfasts
7 Lunches
7 Dinners
Minimum Age: 7
Suggested Age: 8+
Ecuador and Galapagos Islands Vacation Highlights:
Cooking Lessons in Ecuador
Discover delicious Ecuadorian treats—like ice cream, empanadas and fried bananas—made at the Hacienda Pinsaqui, the 16th-century Andean estate, your residence for two nights.
4-Night Cruise in the Galapagos Islands Aboard the La Pinta Yacht
Board this elegant vessel filled with stargazing and storytelling for an expedition to the islands of Baltra, Santa Cruz, Bartolome, Santiago, and Genovesa.
Visit Quitsato Equator Sundial
Stand at the "middle of the world" as you visit this enormous sundial. Sitting precisely on the equator, the sundial marks not just the location but also the cultural identity of Ecuador.
Hiking and Snorkeling in the Galapagos Islands
Hike across the Archipelago islands and submerge yourself in exotic underwater worlds with the help of a licensed naturalist. Encounter unique animal life—like pink flamingos, blue-footed boobies, sea turtles, giant tortoises, red frigate birds, iguanas, penguins and sea lions.
Experience the Andean Way of Life
Be entranced by the whirling folk dancers at a festive welcome dinner and a private performance by a local flute maker. Learn weaving techniques from local experts at a renowned cultural center.
Dec. 26, 2014-Jan. 3, 2015*
Jan. 23-31, 2015
Adult Exclusive
Mar. 20-28, 2015
Apr. 3-11, 2015
May 15-23, 2015
May 29-Jun. 6, 2015
Jun. 12-Jun 20, 2015
Jul. 10-18, 2015
Jul. 24-Aug. 1, 2015
Aug. 7-15, 2015
Aug. 21-29, 2015
Adult Exclusive
Dec. 11-19, 2015
Adult Exclusive
Dec. 25, 2015-Jan. 2, 2016
* = denotes departure date utilizes a previous itinerary. Please ask your Magic Maker® for more details.