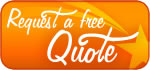 Rome, Florence, Venice & Tuscany
Embrace a simpler way of life as you travel through this Old World country steeped in rich tradition, glorious history and unparalleled culture. Immerse yourself in the timelessness of the people, the flavors and the landscapes of the Italian cities and countryside on this unforgettable Adventures by Disney® Italian tour.
9 Days / 8 Nights
Gran Meliá Rome Hotel
Hotel Borgo di Cortefreda
Hilton Molino Stucky
Arrive: FCO (Rome)
Depart: VCE (Venice)
8 Breakfasts
5 Lunches
4 Dinners
Minimum Age: 4
Suggested Age: 6+
Italy Vacation Highlights:
VIP Experience at The Colosseum
Visit the majesty of Rome's glorious past and the birthplace of modern civilization as you walk through history amongst the ruins of the Colosseum, including a special opportunity to tour the underground tunnels and step "on stage" as you enter the Arena.
Private After-Hours Tour of the Vatican City Museum
Travel through 5 centuries of human civilization as recorded by the greatest artists throughout history on this private tour that also includes a visit to Michelangelo's wondrous masterpiece, the Sistine Chapel.
Tuscan Pasta-Making Class and Wine Tasting
Gather the family together for a private pasta-making lesson at Fattoria Poggio Alloro, a working Tuscan farm that produces Chianti's finest wines and olive oil. Afterward, delight in a wonderful lunch featuring an assortment of hot pasta dishes, as you enjoy the picturesque view of San Gimignano with its medieval towers, standing on a nearby hilltop. Adult Adventurers will also partake in a wine-tasting experience where they will savor the flavors of the region.
VIP Tour of Palazzo Vecchio
Get a private tour of Florence's landmark town hall, including the stunning frescoes, beautiful artwork — and secret passages! You'll also climb the tower for a panoramic view of the city and don medieval costumes for fun photo opportunities.
Create Your Own Venetian Mask
Meet a renowned mask-maker who showcases his dazzling disguises for Carnivale in an exclusive event where you'll construct a masquerade masterpiece of your own.
Private Gondola Ride in Venice
Glide through the "Serene City" as you and your family are treated to the enchanting experience of exploring the canals of Venice by gondola.
Aug. 7-15, 2014*
Aug. 10-18, 2014*
Aug. 24-Sep. 1, 2014*
Sep. 14-22, 2014*
Adult Exclusive
Oct. 5-13, 2014*
Oct. 12-20, 2014*
Dec. 21-29, 2014*
Mar. 16-24, 2015
Mar. 26-Apr. 3, 2015
Apr. 6-14, 2015
Apr. 16-24, 2015
Adult Exclusive
May 14-22, 2015
Adult Exclusive
May 25-Jun. 2, 2015
Jun. 4-12, 2015
Jun. 8-16, 2015
Jun. 11-19, 2015
Jun. 15-23, 2015
Jun. 18-26, 2015
Jun. 22-30, 2015
Jun. 25-Jul. 3, 2015
Jun. 29-Jul. 7, 2015
Jul. 2-10, 2015
Jul. 6-14, 2015
Jul.9-17, 2015
Jul. 13-21, 2015
Jul. 16-24, 2015
Jul. 20-28, 2015
Jul. 23-31, 2015
Jul. 27-Aug. 4, 2015
Jul. 30-Aug. 7, 2015
Aug. 3-11, 2015
Aug. 6-14, 2015
Aug. 10-18, 2015
Aug. 13-21, 2015
Aug. 24-Sep. 1, 2015
Adult Exclusive
Sep. 3-11, 2015
Adult Exclusive
Sep. 14-22, 2015
Adult Exclusive
Oct. 5-13, 2015
Adult Exclusive
Oct. 15-23, 2015
Adult Exclusive
Dec. 21-29, 2015
Dec. 29, 2015-Jan. 6, 2016
* = denotes departure date utilizes a previous itinerary. Please ask your
Magic Maker®
for more details.