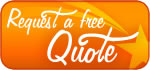 Machu Picchu, Lima, Sacred Valley & Cusco
Explore the ruins of an ancient civilization and then — through the celebrations and traditions of their ancestors — get a first-hand glimpse into what life was like in the time of the Incas. The Adventures by Disney® Peru vacation, which includes a Machu Picchu tour, is a vibrant and festive adventure that spotlights a unique culture.
9 Days / 8 Nights
JW Marriott Hotel, Miraflores
Sol y Luna Lodge and Spa
Libertador Palacio Del Inka Hotel Cusco
Arrive/Depart: LIM (Lima)
2 Internal Flights Included
8 Breakfasts
6 Lunches
5 Dinners
Minimum Age: 4
Suggested Age: 8+
 Peru and Machu Picchu Vacation Highlights:
Pachamanca Feast and Inca Dancing
Enjoy a traditional Andean feast known as Pachamanca. Learn the history behind this event, then watch Teatro Sol y Luna perform the dances and stories of the Incas.
Urubamba River Rafting
Hold onto your hat as you raft down the Urubamba River. Local experts describe the fascinating cultural and natural history as you glide along this scenic route.
Moray and Maras
Take the ancient Incan path into these ancient ruins and venture into the Sacred Valley as you visit the fascinating salt pan terraces.
Privately Guided Machu Picchu Tour
Spend the afternoon exploring these 15th-century Incan ruins and stunning views of the magnificent structures surrounded by green peaks glazed by a soft mist.
Peruvian Weavings
At the Center for Traditional Textiles in Cusco, master weavers demonstrate their intricate art, as well as how to spin and dye alpaca wool.
Aug. 3-11, 2014*

Sep. 14-22, 2014*
Adult Exclusive

Oct. 4-12, 2014*
Adult Exclusive

Dec. 19-27, 2014*

Mar. 12-20, 2015

May 30-Jun. 7, 2015
Adult Exclusive

Jun. 10-18, 2015

Jun. 21-29, 2015

Jul. 2-10, 2015

Jul. 12-20, 2015

Jul. 23-31, 2015

Aug. 2-10, 2015

Aug. 12-20, 2015
Adult Exclusive

Sep. 13-21, 2015
Adult Exclusive

Sep. 23-Oct. 1, 2015
Adult Exclusive

Dec. 19-27, 2015
* = denotes departure date utilizes a previous itinerary. Please ask your Magic Maker® for more details.