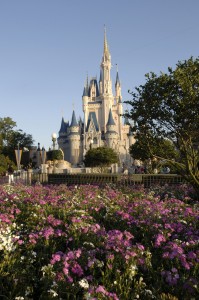 Travel + Leisure Magazine has updated their listing of the World's Most-Visited Theme Parks and Magic Kingdom® Park has claimed the #1 spot!
More than 17 million guests were welcomed through the main gates of the Magic Kingdom® Park in 2011 and enjoyed its seven themed lands. The Park is no stranger to this #1 position, though. Since its opening on Oct. 1, 1971, the Walt Disney World® Resort has always been a popular vacation destination.
Disney Parks' locations around the world have claimed the top 8 positions on Travel + Leisure Magazine's listing based off of 2011 attendance numbers. Domestically, Disneyland® Park was a close #2.
When is your next Magical Vacation? Our Magic Makers® are ready to help with all the planning! Contact us today.