Disney Cruise Line has announced MARVEL™ Day at Sea is coming to 7-select sailings on the Disney Magic in fall 2017 and spring of 2018! This action-packed day will bring the epic adventures of the MARVEL™ Universe to a ship in floating somewhere the Atlantic.
There will be events geared to guests of all ages. Planned activities include:
Meet-and-Greets with Spider-Man, Captain America, Thor and other MARVEL™ Universe Super Heroes
A brand-new spectacular MARVEL™-themed party on the ship's upper deck complete with music, dancing and games
A finale to the party that only a Super Hero could arrange – including a stunning display of themed pyrotechnics, lighting, sound effects, and MARVEL™ Super Heroes and Super Villains
MARVEL™-themed trivia for kids and families
MARVEL™-themed games, activities and arts and crafts offered throughout the day in the Oceaneer Club.
Special merchandise and unique food and beverage offerings
All the unforgettable fun of MARVEL™ Day at Sea will occur one day during select Disney Magic sailings. Those sailing dates are:
NEW YORK CITY
7- or 8-night Bahamian –  include a stop at Castaway Cay and Port Canaveral, with a day at Walt Disney World® Resort
Oct. 6, 14, 28; Nov. 4, 11 and 18, 2017.
7-night Canadian Coast – with stops at Charlottetown, Sydney and Halifax
MIAMI
5-night Western Caribbean –  include a stop at Castaway Cay and either Cozumel, Mexico, or Grand Cayman
Jan. 7, 21; Feb. 4, 18; Mar. 18; Apr. 1, 15 and 29, 2018
These sailings are guaranteed to bring out your superhuman abilities! Contact your Magic Maker® today for pricing and availability!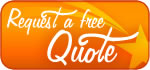 Activities and events subject to change.