Question: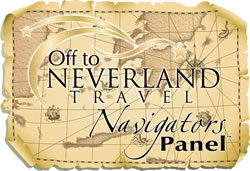 What are my options for accommodations for 15 people? Are connecting rooms available?

Answer:
The Walt Disney World® Resort is a great place for groups to vacation! Your accommodation options are going to depend not necessarily on the number of guests, but the ages and sleeping arrangements needed – i.e. number of beds, etc.
Disney has standard occupancy limits in their rooms based off of fire codes. Here is a sampling of those limits:
Up to 9 guests – TreeHouse Villas at Disney's Saratoga Springs Resort
Up to 8 guests – Disney Deluxe Villas at various resorts
Up to 6 guests – Cabin at Disney's Fort Wilderness Resort or Family Suite at Disney's All-Star Music Resort
Connecting rooms are available at most of Walt Disney World® Resort hotels based on availability.
With a little more information about your party, your Magic Maker® will be able to select the best resort for your group and find an available promotion that will save you the most money.
Kip Dennis, Navigator