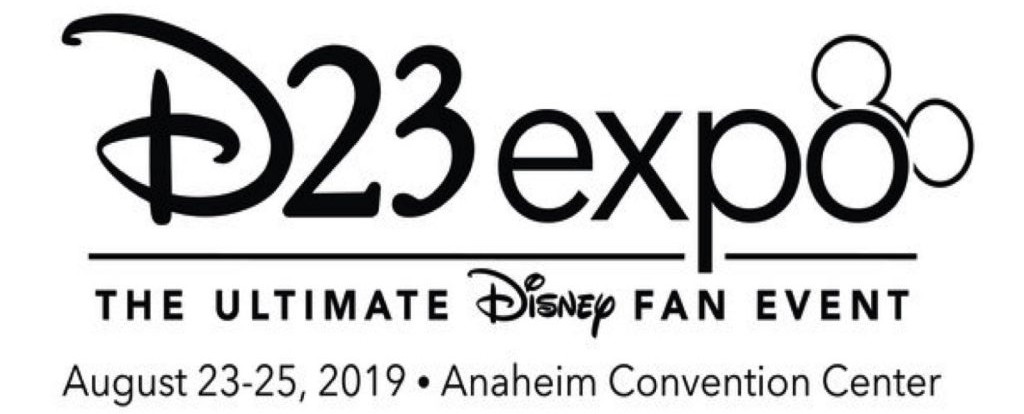 Friday, Aug. 23 through Sunday, 25, 2019, fans of The Walt Disney Company flocked to the D23 Expo Anaheim Convention Center in beautiful Southern California to celebrate everything Disney – past, present and future!
During every D23 Expo, we find out additional details around yet-to-be-announced and highly-anticipated attractions and experiences coming to Disney Destinations! The Sneak Peek Disney Parks, Experiences and Products presentation at the 2019 D23 Expo was no exception, providing us with many great details!
Below is the latest Disney Destinations news from the D23 Expo.
Actual construction may vary from Concept Art. All Concept Art © Disney © Disney/Lucasfilm
Disney Cruise Line – Disney Wish and Lighthouse Point

Disney Cruise Line's 5th ship now has a name – Disney Wish! With 1,250 guest staterooms, the Disney Wish will be slightly larger than the Disney Dream and Disney Fantasy and is scheduled for delivery in late 2021 and will set sail in January 2022. The ship's stern will be adorned by Rapunzel and her feisty sidekick, Pascal.

The ship's atrium will be a bright, airy and elegant space inspired by the beauty of an enchanted fairytale. More details on the Disney Wish will be released over time.

Disney Cruise Line has also acquired land for a second tropical destination in The Bahamas, located on the island of Eleuthera at a place called Lighthouse Point. This will be a unique destination that is rooted in Bahamian culture and filled with Disney magic.

Construction at Lighthouse Point will begin only after an Environmental Impact Assessment and Environmental Management Plan are reviewed and accepted by the Government of The Bahamas and public consultation has occurred. Construction could begin in 2020 with completion in late 2022 or 2023.

Star Wars: Galactic Starcruiser

We've known for some time that a new Star Wars™ vacation experience would be coming to Walt Disney World® Resort. We learned this weekend that it will be called Star Wars: Galactic Starcruiser. During this experience, guests will all check in for a two-night adventure together aboard a glamorous starship called the Halcyon. Throughout the experience, they will interact with characters and become active participants in stories that unfold around them on their galactic journey.

Here are some more details about the experience:

To start you adventure, you'll arrive at the Galactic Starcruiser Terminal at Walt Disney World® and check in for your two-night experience. Then you'll enter a Launch Pod to be transported into space. Through windows above, you'll see yourself leave the real world behind as you jump to hyperspace and draw closer and closer to the Halcyon.

When you've arrived at the Halcyon, you will step into the ship's main deck Atrium to begin your journey through a galaxy far, far away. Your stay on the Halcyon becomes a multi-day story that interweaves with members of the crew, other passengers, familiar Star Wars characters, and an excursion to Star Wars: Galaxy's Edge at Disney's Hollywood Studios.

Some of the all-immersive experience you may experience include activities like wielding a lightsaber while facing off against a training remote or visiting the starcruiser's Bridge to learn about ship systems and how to operate them.

The choices you make during your adventure will help determine how your Star Wars story progresses, presumably making everyone's visit to the Halcyon different.

Reflections: A Disney Lakeside Lodge

A few more details have been announced about Reflections: A Disney Lakeside Lodge.

This new resort will be a classic country lodge reimagined and draws its inspiration from the wonders of nature. Throughout, the artwork, pictures and furnishings will be inspired by beloved Disney nature-based stories.  It will feature several different accommodation types including A-frame houses and treehouse suites.

Our favorite part of the announcement is that along the bayou of Bay Lake, there will be a new Table Service restaurant inspired by Disney's Princess and the Frog!

Epcot® World Showcase Updates

Epcot® World Showcase will see several changes throughout the park's multi-year transformation.

The UK pavilion is expanding to include the first attraction inspired by Mary Poppins!

Your adventure will begin on Cherry Tree Lane at Number 17, home of the Banks family!

The largest nighttime spectacular ever created for a Disney park will debut in 2020 called "HarmonioUS". It will celebrate how the music of Disney inspires people the world over, carrying you away harmoniously on a stream of familiar Disney tunes reinterpreted by a diverse group of artists from around the globe. "HarmonioUS" will feature massive floating set pieces, custom-built LED panels, choreographed moving fountains, lights, pyrotechnics, lasers and more.

Lots of change is coming to the France pavilion. In January 2020, the classic Impressions de France film will be joined by the new "Beauty and the Beast Sing-Along." debuting in January 2020. In summer 2020, the much-anticipated attraction Remy's Ratatouille Adventure is set to open as well as the debut of a new restaurant in the France pavilion, La Crêperie de Paris.

"Canada Far and Wide in Circle-Vision 360" will debut in January 2020 in the Canada pavilion with new scenes and a new story.

And in the China pavilion, the 360-degree digital film "Wondrous China" will take guests on a spectacular journey across the country.

Epcot Neighborhoods

As part of the multi-year transformation of Epcot, the park will be divided into four neighborhoods that each celebrate a unique aspect of what makes Epcot so special. World Showcase will continue to celebrate culture, cuisine, architecture and traditions from around the world.  And in the part of Epcot® we now refer to as Future World, three new neighborhoods will spring up: World Nature, World Discovery and World Celebration.

World Celebration will be anchored by the park's grand icon Spaceship Earth. The attraction will be transformed with new scenes reflecting the universal nature of the human experience. A new guide and all new narration will focus on the storytelling that brings people together.

New for the neighborhood will be breathtaking views at Dreamers Point, lush gardens, a wishing tree, an interactive new fountain and a new statue celebrating the legacy of the original dreamer, Walt Disney. Also in World Celebration, a new pavilion will be the home base for Epcot's signature festivals we enjoy throughout the year.

The World Nature neighborhood includes the current Land and Seas with Nemo & Friends pavilions.

It will also be the home to the new Journey of Water, Inspired by "Moana". This lush exploration trail will invite you to meet and play with magical, living water, and teach the importance of the natural water cycle.

And in the World Discovery neighborhood, stories about science, technology and intergalactic adventure come to life. This will be the home of the new Guardians of the Galaxy: Cosmic Rewind attraction – a storytelling coaster that rotates 360 degrees to focus your attention on the action, including the first reverse launch on a Disney coaster.

It will also be the home to a new restaurant at the Mission: SPACE pavilion called Space 220. This out of this world dining experience opens this winter!

And the new PLAY! pavilion will be a digital metropolis bursting with games, activities and experiences that connect you with friends, family and beloved Disney characters – both real and virtual – like never before.

Avengers Campus – Disney California Adventure® and Disneyland® Paris

It was previously announced that new Super Hero-themed lands were coming to both Disney California Adventure® Park and Disneyland® Paris,  but now we know these lands will be called Avengers Campus. Inside Avengers Campus, the Avengers will be recruiting new extraordinary people to join them.

The Worldwide Engineering Brigade – also known as "WEB" – will house the first Disney ride-through attraction featuring Spider-Man.

Inside the attraction, you'll have a chance to test drive the "Web Slinger" vehicle, allowing  you to sling webs just like Spider-Man and help collect Spider-Bots that have run amok.

Pym Test Kitchen will serve as a new eatery inside Avengers Campus.

There will be plenty of heroic encounters throughout the campus. Encounters may include Black Widow, Ant-Man and The Wasp, Doctor Strange, the Guardians of the Galaxy, Super Heroes from Wakanda and Asgard, and Iron Man.

Avengers Campus opens in 2020 at Disney California Adventure® park and later at Disneyland® Paris.

At a later date as part of phase two, Avengers Headquarters will open at Disney California Adventure® park and will be the home to a new E-Ticket attraction where you will step onboard a Quinjet and fly alongside the Avengers in an epic adventure to Wakanda and beyond.

New Cirque du Soleil Show

The folks at Walt Disney Imagineering and Walt Disney Animation Studios have teamed up with Cirque du Soleil to create a new show for Disney Springs™. Previews of this yet-to-be-named show will begin March 20, 2020, with a world premiere on April 17.

Mickey & Minnie's Runaway Railway

It was previously announced that Mickey & Minnie's Runaway Railway—the first major Mickey-themed ride-through attraction—is coming to both Disneyland® Park (in 2022) in California and Disney's Hollywood Studios® (in 2020) in Florida. Here's a peek at a few more details of the attraction:

At Disneyland® Park, the attraction is inside the El CapiTOON Theater, where Mickey and Minnie are premiering their newest short, "Perfect Picnic." The queue will feature a special exhibit created by the Toontown Hysterical Society featuring costumes and props from the toon world.

At Disney's Hollywood Studios®, the attraction is inside the Chinese Theatre, transforming you from the human world directly into the cartoon world!

'Magic Happens' Parade – Disneyland® Park

A new parade is coming to Disneyland® Park called 'Magic Happens' in Spring 2020.

The daytime parade will led by Mickey Mouse and his pals and feature new floats from beloved Disney films like "Moana," "Coco," and "Sleeping Beauty" and energetic musical score and a new song produced in partnership with singer-songwriter Todrick Hall.

Walt Disney Imagineering presents the Epcot Experience

Opening this October inside the Odyssey Events Pavilion at Epcot®, the Walt Disney Imagineering presents the Epcot Experience will invite guests to step inside and explore the relentless innovation, energy and excitement that is driving the unprecedented transformation that is to come in the park.

Journey of Water, Inspired by "Moana" at Epcot®

As part of the multi-year transformation of Epcot®, we'll see the first-ever attraction based on the Walt Disney Animation Studios film, "Moana!" Journey of Water, Inspired by Moana will let you interact with magical, living water in a beautiful and inspiring setting.

D23 Disney Parks Pavilion Tour

If you're not lucky enough to be spending the weekend at the D23 Expo in Anaheim, join Disney Ambassador Justin Rapp on a tour of some of the cool things on display at the Disney Parks Pavilion.

D23 Expo – 1 Day!