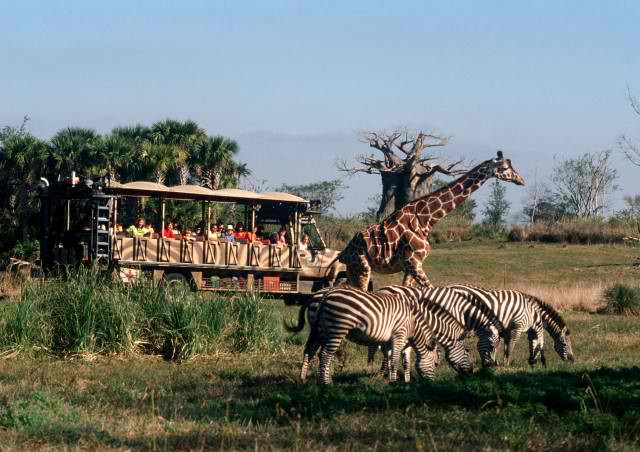 Guests visiting the Kilimanjaro Safaris® Expedition will soon notice some changes.
Walt Disney World® Resort has announced that the popular Animal Kingdom® attraction will undergo a refurbishment that will eliminate the final scene in which the Audio-Animatronic "Little Red"  is safely found in the back of a truck. This area will be reimagined into additional savannah space giving guests an additional opportunity to see more of their favorite animals up close, specifically zebra.
The construction of this new watering hole is set to begin this Spring with an estimated completion in the Fall of 2012.  Kilimanjaro Safaris® Expedition will remain operational during the adjustment.