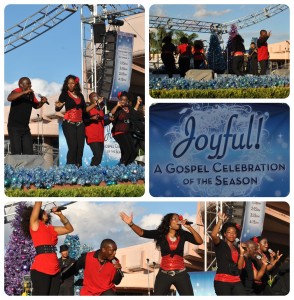 Each year, the Walt Disney World® Resort adds seasonal entertainment to their lineup to entertain and spread the holiday cheer.
Since 2009, Joyful! A Gospel Celebration of the Season has performed on Epcot's® Future World Fountain Stage. Their performance blends the soul of Gospel and Inspirational Music with Jazz, R&B, and Urban Music. Their songs and voices are as just as unique as they are beautiful. Their performances will continue through Dec. 29.
Enjoy this mash-up of "What Child Is This?" and "Carol of the Bells."
Have a great Christmas Eve with those you love.