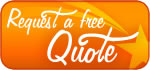 Cairo, Giza, Abu Simbel, Aswan, Luxor & Sharm El Sheikh
Find yourself in the presence of pharaohs and kings as you traverse the Nile River by boat and take to the desert sand via camel on a mystical Egypt tour. You'll get nose to nose with the Sphinx and visit the tombs and temples of gods in this Adventures by Disney® Egypt vacation package for your whole family.
10 Days / 9 Nights
Four Seasons Hotel Cairo At Nile Plaza
Tamr Henna (Ship)
Coral Sea Sensatori Resort
Fairmont Towers Heliopolis
Arrive/Depart: CAI (Cairo)
3 Internal Flights Included
9 Breakfasts
7 Lunches
7 Dinners
Minimum Age: 8
Suggested Age: 10+
Egypt Vacation Highlights:
Discover the Treasures of Cairo
Join an Egyptologist in Cairo's Egyptian Museum of Antiquities for a privately guided tour of the treasures discovered in King Tutankhamen's tomb — while Junior Adventurers play an Art Detective game.
The Great Pyramid, Sphinx, Camel Ride and More!
An Egyptologist will guide you through an unforgettable visit to the Great Pyramid. Next you'll see the pharaoh's ancient "sun boat" at the Khufu Boat Museum. Then, you'll travel though the Giza plateau on camelback for unparalleled views of the pyramids as well as the iconic Sphinx.
Abu Simbel and Nile Cruise
Fly to magical Abu Simbel, which features a UNESCO World Heritage Site with two of the most magnificent temples in the world—the twin monuments of Nubia! Then, spend 3 nights on the Nile River, sailing from Aswan to Luxor aboard the luxury ship Tamr Henna, including visits to the Temples of Philae and Edfu.
The Temple of Luxor
Gaze upon pharaohs and Egyptian deities as you tour the Temple of Luxor. Wander down the Avenue of the Sphinxes, the royal processional path that connects Luxor and Karnak temples.
Valley of the Kings and the Temple of Karnak
Visit the famed location of over 60 tombs for pharaohs and nobles on the West Bank of the Nile with an Egyptologist as your guide. Enjoy a premium ticket that includes the two most celebrated tombs, King Tutankhamen and Ramses VI! Then, you'll experience a private tour of the monumental Karnak temple complex — the ultimate expression of Egyptian architecture and engineering.
Coral Sea Sensatori Resort & Snorkeling
Surrender yourself to the absolute bliss of total relaxation at this luxurious resort that offers a world-class spa, gorgeous pools and stunning views. You can also take to the sea to explore some of the most spectacular snorkeling and diving spots in the world.
Please Contact your Magic Maker® for available adventure dates.