Aulani, a Disney Resort & Spa


Ko Olina, Hawai`i
Aulani, A Disney Vacation Club Resort
Every place tells a story. Aulani, a Disney Resort & Spa, Ko Olina, Hawai'i tells the story of Hawai`i through its inspired architecture, distinctive design and connection to its island home, creating a unique and remarkable sense of place that unites families in a shared experience of pure Hawai'i.  With sweeping ocean views and white sandy beaches, Ko Olina, on the secluded Wai'anae coast of O'ahu, is treasured by islanders and waiting to be discovered by you.
Room Types/Views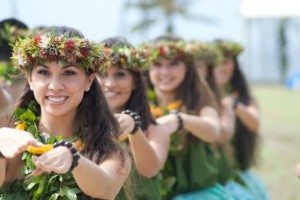 The design of the Resort honors Hawaiian tradition in its village concept, including hotel rooms, Disney Vacation Club Villas, meeting rooms and wedding facilities—spread over 21 wondrous acres. Disney's world-class service caters to your family's needs in ways unique to this destination.
A Family Destination
A family Resort, Aulani, a Disney Resort & Spa, Ko Olina, Hawai'i calls children to adventure. To the delight of younger Guests, the magical and mischievous menehune (mythical Hawaiian elf-like inhabitants) are playfully hidden under lobby tables and are out in full view at the water playground, offering endless entertainment.
You can spend hours just exploring the grounds. Pathways wind throughout a wonderland of water, with a river, large pools, waterslides and sparkling lagoons. Children will particularly enjoy the resort's fish ponds and tide pools filled with bright native sea life. Symbolic of the balance and harmony of masculine and feminine elements, 2 streams join together in a waterfall that flows into the tropical garden, giving way to majestic stands of coconut palms, then sandy beach.
Spa Services
Ko Olina is legendary as a source of inspiration to travelers. A place of breathtaking natural beauty where it's said that the goddess Pele visited to re-energize after traveling.  Unwind in the extraordinary spa, surrounded by peaceful rainbow reflections of light and color, where you can experience the traditional healing arts of Hawai`i and services, such as hydrotherapy and aromatherapy.
Click any picture to view larger:
Images: Walt Disney Imagineering Concept Art, actual construction may vary
(Guests do not need to be members of Disney Vacation Club to stay in a Disney Vacation Club Resort like Aulani)