Disney's Coronado Springs Resort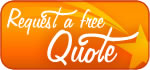 Walt Disney World® Moderate Resort
Palm-shaded courtyards and Spanish-style haciendas create the perfect climate for relaxation. Soak up the sun or splash in the pool, designed as an archeological dig site with a five-story Mayan pyramid. The Resort features colorful plazas and picturesque vistas reflecting the beauty of Mexico and the American Southwest.
Disney's Animal Kingdom® Resort Area
1000 West Buena Vista Drive,
Lake Buena Vista, Florida 32830

(407) 939-1000

Overnight Self-Parking Rate: $19/night
Unique / Themed Dining
Quick-Service

Cafe Rix
Pepper Market
Siestas Catina

Lounges

Laguna Bar
Rix Lounge
Siestas Catina

In-Room Dining

Room Service Available 7a-11a and 4p-11p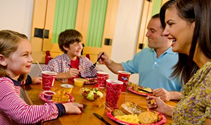 Pools

Dig Site Pool
3 Quiet Pools

Playground
Nightly Campfire – see Resort Recreation Calendar for more information
Jogging Trails
Iguana Arcade
Volleyball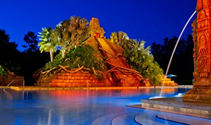 Alarm Clock with mp3 Player
Beverage Cooler
Ceiling Fan
Coffee Maker
Hair Dryer
In-Room Safe
Iron and Ironing Board
Table & Chairs
Telephone / Voice Mail
Television
– ABC, Disney Channel, ESPN & more
Vanity Area
Wireless Internet
Available Upon Request (subject to availability):
Bed Boards/Rails
Crib: Pack 'N Play
International Electrical Adapter
Category

Room Type / Configuration

Max Occupancy


(adults)
Standard Rooms
Standard View
Views of Courtyard or Parking Area
2 Queen Beds
4
Water View
Views of Pool or Lake
2 Queen Beds
4
Preferred Room
Located near El Centro, Dining, Shopping and Transportation with views of Lake, Courtyard or Parking Area
2 Queen Beds
4
King Bed
Views of Courtyard or Parking Area
1 King Bed
2

Preferred Room – King
Located near El Centro, Dining, Shopping and Transportation with views of Lake, Courtyard or Parking Area
1 King Bed

2

Water View – King
Views of Pool or Lake
1 King Bed

2
Suites

Junior Suite
Views of Courtyard
2 Queen Beds and 1 Queen-Size Sleeper Sofa

6

Junior Suite – King
Views of Courtyard
1 King Bed and 1 Queen-Size Sleeper Sofa

4

Casitas – 1 Bedroom Suite
Located near El Centro, Dining, Shopping and Transportation with views of Courtyard
2 Queen Beds and 1 Queen-Size Sleeper Sofa

6

1 Bedroom Suite – King
Views of Garden or Lake
1 King Bed and 1 Queen-Size Sleeper Sofa

4

Casitas – Executive Suite
View Photos for Casitas – Executive Suite – Opens a dialog
Located near El Centro, Dining, Shopping and Transportation with views of Courtyard
1 King Bed and 2 Queen Beds and 1 Queen-Size Sleeper Sofa

8
Category

Room Type / Configuration

Max Occupancy


(adults)
Standard Rooms
Tower – Standard View
2 Queen Beds
4
Tower – Water View
2 Queen Beds
4
Tower – Standard View – King Bed
1 King Bed
2
Tower – Water View – King Bed
1 King Bed
2
Suites

Tower – Deluxe Suite – Club Access
1 King Bed and 1 Queen-Size Sleeper Sofa

4

Tower – One Bedroom Suite – Club Access
1 King Bed and 1 Queen-Size Sleeper Sofa

4
Tower – Presidential Suite – Club Access
1 King Bed and 2 Queen Beds and 1 Queen-Size Sleeper Sofa
8