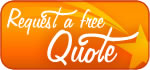 Disney Cruise Line
® staterooms are among the first in the industry to be tailored especially for families, pioneering innovative comforts and modern features you won't find with any other cruise line. With accommodations ranging from cozy private lodgings to grand and richly appointed suites, from rooms with added space to rooms with sweeping views, there's a stateroom to fit your need for fun and comfort.
The Disney difference can be found in every detail of our fine accommodations. Most rooms feature:
Substantially more space than is offered with most other cruise lines
Ample storage
Innovative split baths and separate sinks allowing several people to wash up at the same time. They're perfect for families, and a cruise line industry first!
Superior attention to detail—from vintage decorative touches to the playful towel animals you find waiting for you each night
And of course, you enjoy the unsurpassed personal attention and in-room service from our legendary staff and crew throughout your stay. Our remarkable staterooms deliver superior relaxation and plenty of charm, for a vacation experience you won't soon forget. Find the room that will be your perfect home away from home.
Don't take our word for it… See for yourself!