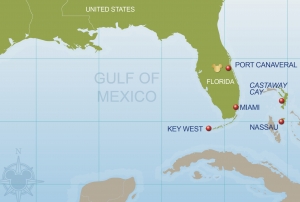 Ask anyone who has traveled to the Bahamas and you will likely hear about the breathtaking beaches, exceptional shopping, and incredible recreation experiences. From sunbathing and snorkeling to historic sightseeing – you will find the pleasures of the tropics on this adventure!
From the beaches of Nassau to the idyllic resort of Castaway Cay, each port offers renowned recreation and landscapes you won't soon forget.
No Bahamian Cruises are scheduled out of New York at this time!